Digital Initiatives
Main Content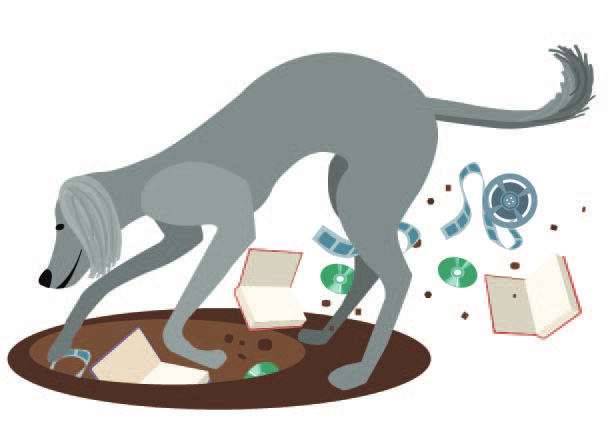 The digital initiatives program of Morris Library is a combination of unique collections and services that support learning, teaching, course development, and research.  Our mission is to support the institutional objectives of the university through the acquisition of electronically published information, the creation of reformatted digitized resources, and the provision of access to a repository of digital materials.
Have an idea for a digital project?
SIU Carbondale faculty and staff are encouraged to review the digital projects checklist  in order to help determine whether they are ready to submit a digital project proposal. Be sure and consult our list of campus and local resources along with our librarians as you plan your digital project.
In addition, the Library's Digital Initiatives Group (DIG) will work with you to explore the proposal. Provide as much information as you can when completing the proposal form.
DIG and Library Affairs would like to work with faculty and staff on projects that are important to their department and student success. It will require a balance between a very limited staff, limited resources, and other projects.
Projects
CONTENTdm digital collection management software runs our growing Digital Collections website of rare and unique images, documents, oral histories and sound recordings from our archives, special collections, and other campus units.
Omeka open-source software showcases our Digital Exhibits highlighting our unique and rare materials.
Open Journal Systems and Open Conference Systems tools from OpenSIUC can be used to publish open-access e-journals and conference proceedings.
Data Management
Data management projects can be placed in the OpenSIUC repository for dataset file storage (files up to 1.5GB, most file types, no interface replication). Librarians can also assist in locating subject-specific data repositories that meet the needs of a project's data management plan.
Consortial Digital Projects
CARLI Digital Collections was established in 2006 as a repository for digital content created by member libraries of the Consortium of Academic and Research Libraries in Illinois (CARLI) or purchased by the consortium for use by its members. CARLI Digital Collections uses the CONTENTdm digital asset management tool to describe and deliver digital representations of myriad special collections including printed and manuscript materials, images, and sound recordings. It also guarantees researchers access to cross-institution and cross-collection searches integrating previously disparate and possibly remote special collections.
Confluence and Crossroads is a digital repository through which researchers, students, scholars, genealogists, historic interpreters, authors, and members of the general public can access information pertaining to the Civil War in southeast Missouri and southern Illinois.
Digitized postcards and historic photographs of old buildings and street scenes pinned to a Google map at their current or former location. These images depict Southern Illinois University Carbondale, the city of Carbondale, the city of Murphysboro, and other Southern Illinois cities and towns.
The Internet Archive serves as the platform for many of the digital resources on this list, including the university's yearbooks, annual catalogs and Board of Trustees reports, commencement programs and other serial and individual works.
Umbra is a search tool project that brings together digitized African American content from libraries and repositories across the country. This project is a collaboration between the University of Minnesota Libraries Givens Collection of African American History and Performing Arts Archives with Penumbra Theatre Company. Partners include Library of Congress, Yale University's Beinecke Library, DPLA, Tuskegee University, and many more.