Main Content
What's Up at Morris Library
Southern Illinois University Carbondale requires face masks be worn in shared spaces indoors, including Morris Library, regardless of vaccination status. This includes group study rooms, classrooms, and offices by the governor's order.


Go to our FAQ for more information about our pandemic response.
Search the Library Catalog
Articles & Databases
Journals
Rare Books & Archives
Group Study Rooms
I Want To ...
Ask a Librarian

We'll answer your questions, wherever you are.
Want more in-depth help? Schedule a meeting with a librarian.
Want your class to learn more about using the library and our resources? Request a library instruction session.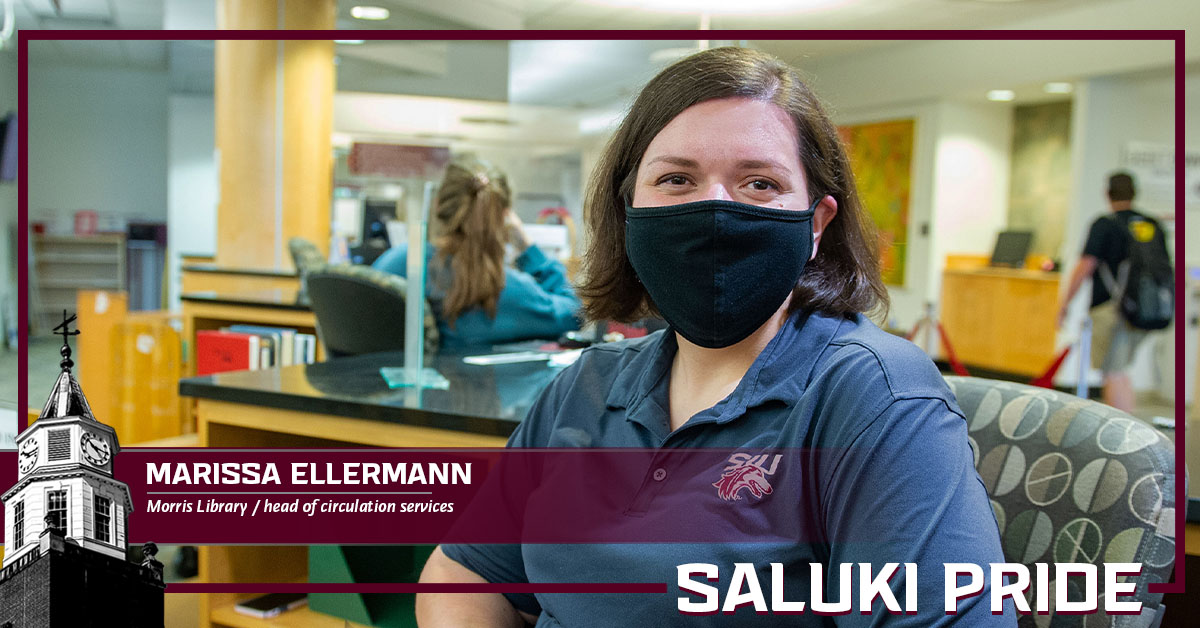 If you've browsed our stacks or checked out an item from our collections, be assured Marissa Ellermann, our head of Circulation, had a part in making it possible. Marissa keeps the library's largest department organized and humming along. Learn more about Marissa and what she does in her Saluki Pride profile.